Short Brothers, almost universally referred to simply as Shorts, is a British aerospace company now based in Belfast. Shorts was the first true aviation company in the world, and was a manufacturer of flying boats during World War II. After the war they turned primarily to the production of cargo aircraft. The company was bought by Bombardier in 1989. Oswald, Horace and Eustace Short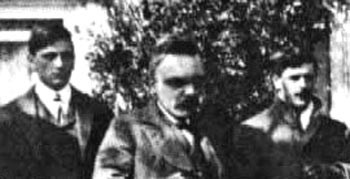 What would eventually become Shorts was formed in 1897 when Eustace and Oswald Short took their first flight in a coal gas filled balloon. Their father had served his apprenticeship with Robert Stevenson. In 1902 the two brothers started offering balloons for sale, winning a contract for three for the British Indian Army in 1905. In 1908 they were joined by a third brother, Horace, and incorporated in order to sell licensed copies of the Wright Flyer aircraft that they built at Battersea in southwest London. In July 1909 they created Shellbeach Aerodrome on unobstructed marshland near Leysdown-on-Sea on the Isle of Sheppey in the Thames Estuary, home of Lord Brabazon's Royal Aero Club, which had originally formed for ballooning. They sold six Flyers to this Club over the next two years.

In 1910 they moved along with the Aero Club to larger quarters at Eastchurch 4km or so away, and built the Short-Dunne 5, the first tailless aircraft to fly. In 1911 they built the world's first twin-engine aircraft, the S-39 or Triple Twin. Over the next few years Shorts built a variety of aircraft, but started to expand during World War I when they supplied the Short Admiralty Type 184 (or simply Short S.184). The S.184 became the first aircraft to sink a ship, when one flying from HMS Ben-my-Chree, hit a Turkish cargo ship in the Dardanelles during the Battle of Gallipoli. The S.184 was also sold to the Royal Flying Corps as the Short Bomber.

Throughout the 1920s and 30s the only viable way to operate long-range civilian flight was by flying boat, as the necessary runway infrastructure was not widespread and would be too expensive to construct for the relatively small number of flights. Shorts took to the flying boat market and produced a series of three designs known as the Singapore. A Singapore I was made famous in 1927 by Sir Alan Cobham, when he, his wife, and crew made a survey of Africa while flying some 23,000 miles.

Shorts then started design work on one of their most famous designs, the Short Calcutta, based on the Singapore layout but larger and more powerful. The Calcutta first flew in 1928 and began active service with Imperial Airways in August. Two more were added to the fleet by April 1929 and flew passenger-preferred coastal routes from Genoa to Alexandria by way of Athens, Corfu, Naples, and Rome. A number of Calcuttas were used on shorter routes, and were instrumental in permitting long-range airline services between outposts of the British Empire. They followed the production of four Calcuttas with the larger Kent, following with a series of still larger aircraft designs such as the Short Empire, the first of which was launched on 2 July 1936 and the type was used by BOAC to operate the first transatlantic westbound service from Foynes, Ireland to Newfoundland on 5 July 1937.

They soon outgrew their factory at Eastchurch, and in late 1933 they opened an additional much larger factory at Rochester, about 15km to the west. In 1934 they closed their Eastchurch premises and purchased the Pobjoy engine manufacturers, with whom they had worked on their latest designs. In 1936 the Air Ministry formed a new aircraft factory in Belfast, forming a merger owned 50% each by Harland and Wolff and Shorts to become Short & Harland Ltd. The first product of the new factory was 189 Handley-Page Hereford bombers.

For more information about Shorts, click here.